In the second part of our interview with 97X station owners Doug & Linda Balogh, we find out why Steve Baker was the soul of the station, Dave was Mr. Sunshine, and Linda was the lady behind the curtain. Doug also talks about "buyer's remorse" at his welcome BBQ and Linda recalls the 97X mission statement and the baby in the file cabinet. Oh, and we hear about how the Rainman movie appearance happened… and how legendary record exec Howie Klein freaked out about it.
Doug and Linda talked about how indispensable Steve Baker was. Bake could — and did– do it all for the station for more than 20 years.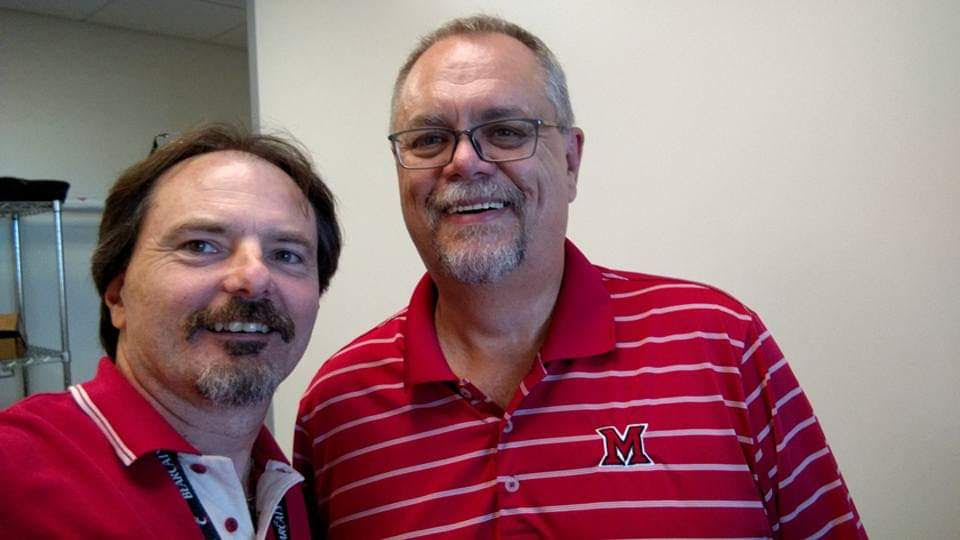 Nowadays, Steve Baker is the Assistant Athletic Director/Director of Broadcasting for Miami University. Please read this post to learn more about just how amazing "The Bakerman" truly is. (Also, our interview with Steve is in Episode 4 of the podcast.)
Doug and Linda also talked about how Dave was always in a good mood. I couldn't agree more. We had as much fun off the air as on, thanks to Dave, who was (and still is) always making us smile.
The famous scene from Rainman: