Welp, our Ragnar Relay from San Francisco to Napa was a bust; it was cancelled due to wildfires. Some may blame global climate change, but I know the real culprit is Michael Martin Murphey.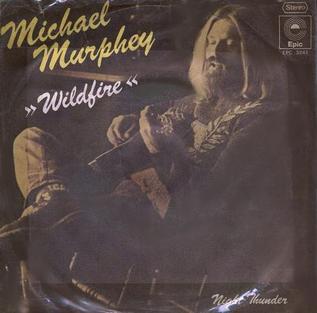 The cancellation actually worked out pretty well for our 12-person team. We got to skip the tired, sweaty, smelly, trying-to-sleep-in-a-van parts, and just did the fun tourist parts. On Friday, we did a 6-mile run from the beach at Golden Gate Park, along waterfront cliffs and across the Golden Gate Bridge. That was pretty cool.
You know what else is cool? Live music! Let's get to the gigs.
Sunday, November 3rd, John Cusack will be at Taft for a screening of the movie Say Anything, followed by a live conversation. Not bad if you enjoy paying a minimum of $52.75 (plus fees) to watch a 30-year-old movie.
On Monday, 11/4, The Japanese House plays the Taft Ballroom, and list member John Sandman's Tye Dye Band appears at The Lounge in Anderson. (If you've never been to The Lounge, it's the Anderson Township equivalent of the cantina in the original Star Wars.) John was the captain of our Napa relay team and did a great job making lemonade out of the lemons we were handed.
John's in the center of the photo above, in the tie-dye shirt and the unicorn headgear. If he wears that ensemble tomorrow at The Lounge, he'll fit right in.
Tuesday, 11/5 is election day, so you need to rock the vote.
After the polls close, you can enjoy any of these gigs:
Lucy Dacus plays Woodward, with Liza Anne as the opener (check out her fun cover song at the end of this post)
Tool is at Riverfront Coliseum, with opener Killing Joke
Icon for Hire plays Top Cats
Madison Theater hosts An Evening with Billy Corgan
Wednesday, 11/6 has a crowded concert menu too:
Joan Shelley plays Southgate
Dream Theater is at Taft
The California Honeydrops play Riverfront Live
The Kingston Trio plays Memorial Hall. Perhaps the opening acts will be Mitch & Mickey, The Folksmen and The New Main Street Singers.
And last but not least, list member Mark Celsor's new band Left of Center is at Urban Artifact on Wednesday. Here's a blurb from Facebook event page:
Join us for the sweet taste of victory, or the haunting solemness of defeat, the day after this year's election with the modern folk, labor and protest music stylings of Left of Center as they perform new and classic American folk songs.
On Thursday, November 7th, you can see Kung Fu at Ludlow Garage. [NOTE: This does not mean you'll watch the movie Kung Fu Panda with an actual panda… although I'd pay $52.75 for that!) Ben Levin plays BrewRiver that evening, too.
Friday (11/8), Ricky Nye and Paul Ellis play Wiedemann's taproom, Marcus Miller is at Ludlow Garage and Bogart's hosts Yacht Rock Revue, which is absolutely nothing like this:
Saturday, 11/9 is a musical buffet of the non-Jimmy Buffett variety:
Wilco will be at Taft. List member Joe Sampson and I saw Jay Bennett-era Wilco at Ripley's in Clifton back in February of 1997. Killer show, complete with Cheap Trick and Replacements cover songs and a few Uncle Tupelo tunes (setlist is here). Hard to top that one.
The Amy Helm Band plays Miami U-Middletown
Katie Toupin (formerly of Houndmouth) is at MOTR
Shemekia Copeland plays Memorial Hall
Mayday! is at Top Cats
Randy Steffen plays Camp Springs Tavern
Ben Levin plays Overlook Kitchen & Bar at the Summit Hotel in Madisonville.
On Sunday, November 10th, the Outlaws will be at Ludlow Garage. List members Whit Gardner and Professor David Reid will be in attendance, and I may join them. Also, The Wood Brothers play Taft with Nicole Atkins, and Bogart's has a quadruple bill of Newfound Glory, Hawthorne Heights, Free Throw and Jetty Bones, and King Buffalo will be at MOTR.
Hot ticket alert
Primo songwriter Jimmy Webb is playing a cool gig at Memorial Hall on Saturday, March 21st, 2020:
JIMMY WEBB: THE GLEN CAMPBELL YEARS highlights some of the 100+ recordings from the Webb/Campbell songbook, pulling the audience in with various accounts each night of the personal side of generational touchstones like "Honey Come Back," "By the Time I Get to Phoenix," "Wichita Lineman," "Galveston" and more from decades of shared musical memories.
Hot ticket turned cold ticket alert
The Jesse Malin show at Southgate on 11/15 is no longer listed on Jesse's website or the Southgate website. I was really, really, really looking forward to that gig because Jesse's a fantastic performer and his new album Sunset Kids (produced by Lucinda Williams) is a gem. However, this is not the first time that a Jesse Malin show was scheduled at Southgate and then vanished. #FML
Shameless self-promotion
Check out the newest episode of the "97X Rumblings from the Big Bush" podcast, where Dave Tellmann and I chat with intern-turned-record label exec Aaron Borns. Episodes are on this website, and also available on Podbean, Spotify and iTunes.
I also try to update the song and video on the top of the 97Xbam.com home page every couple of weeks, and you'll always find fresh news from the website Under The Radar in our RSS feed, including a "best songs of the week."
Tip o' the cap
Thanks to my cousin-in-law Mike Holmes for putting us on the guest list for the Spookfloaters sold-out show at Dead Low Brewing (near Riverbend) on 11/1. Their acoustic set was outstanding, and Dead Low has a nice layout which includes a big patio and an indoor stage. I'm looking forward to hearing more live music from local bands there.
Answers to our poll question: what's your favorite hidden gem cover tune?
Dan "2020 Reds season ticket packages are on sale now" Lewis picked Dwight Yoakam covering the Rolling Stones:
Marc Allen got very specific, selecting Jason Isbell joining Widespread Panic for an incendiary live version of J.J. Cale's "Ride Me High" back in 2016:
Bruce Frasure didn't pick a cover, he was just glad to find a fellow Syd Straw fan, and mentioned this fantastic tune from her and some dude named Michael (who has been in the news of late).
Speaking of covers, here's Lucy Dacus (at Woodward Theater this Tuesday) doing a rockin' version of an Xmas evergreen:
Have a great week!