The Teacher Delivers An Indie Rock Master Class
Guided By Voices perform a blistering set at Bellwether Music Festival
Review: Dan Bockrath Photos: Gene Dow Photography
In the midst of their set, Guided By Voices leader Robert Pollard thanked the Bellwether Music Festival promoters for inviting them to perform a 75-minute show. With a wink and a nod, he then wryly boasted that the band frequently plays 3-hour plus shows on tour. (They played 54 songs in over two and half hours at their late June concert at the Woodward Theatre…and plan on performing a 100 song show at a sold out New Year's Eve concert in New York City.)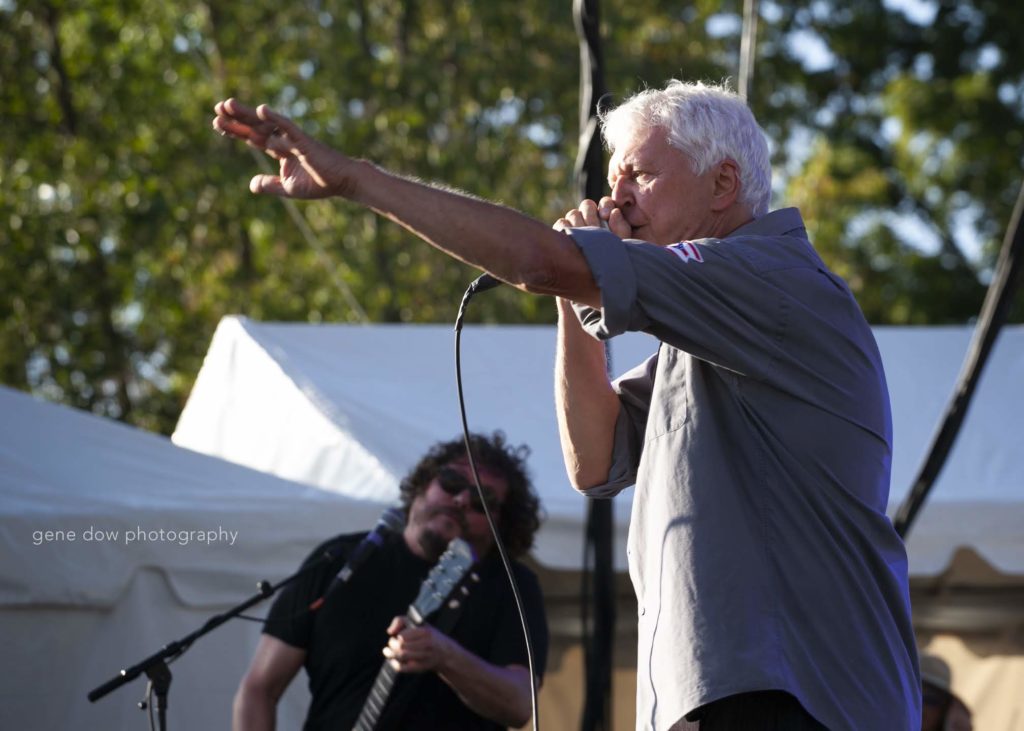 Born, raised and currently living in nearby Dayton, Ohio, the former 4th grade school teacher and his band ripped through 29 songs in their allotted time.  At 61 years old, Pollard maintains the swagger to be one of the best rock and roll frontmen in the business. Confidently strutting the stage, he threw in several Daltryesque microphone swings and managed to sneak in one of his signature high kicks. He has slowed down a bit on the legendary beer chugging, but did take several dips into the cooler throughout the evening.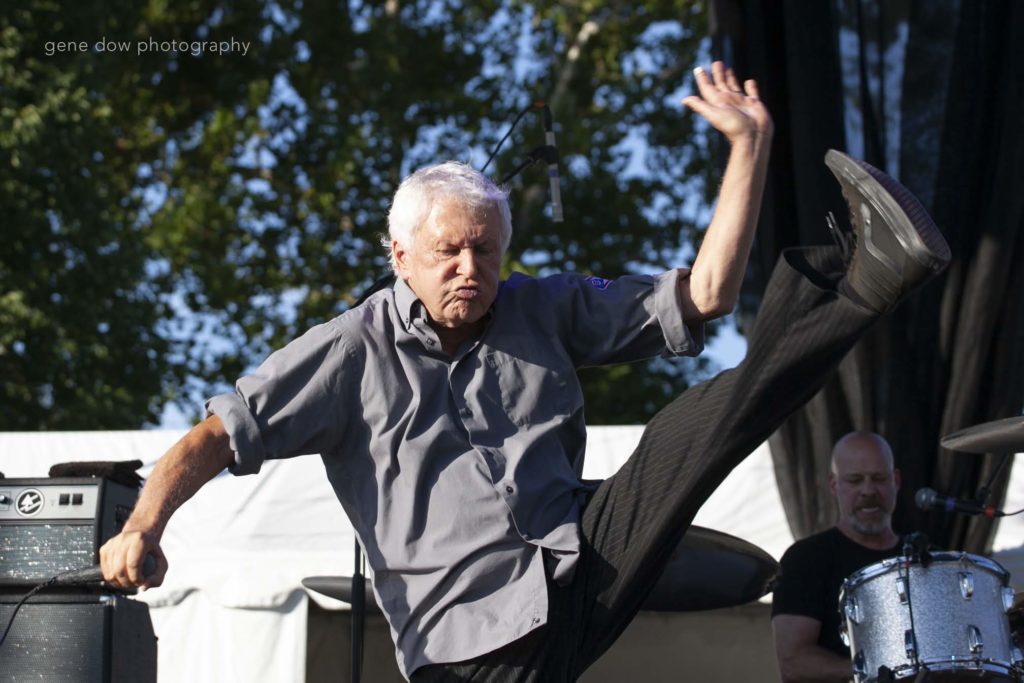 The band opened with three hard charging songs from their fine 2019 double album Zeppelin Over China before tearing into crowd favorites Cut-Out Witch and Tractor Rape Chain. Pollard then matter-of-factly announced that the band will be releasing their 3rd record in 2019 in the fall titled Sweating The Plague (the 24-track Warp And Woof was released in April). They then performed the first single, the anthemic "Heavy Like The World". You can listen to it here.
Sweating the Plague will be the ultra-prolific Guided By Voices 29th studio album. And Pollard seemed rather proud of his ability to make three records in one year as he wondered aloud why some other bands put out records once every seven years.
Back to the show.
Long-time fans were treated to many favorites from the GBV catalog, including Echos Myron, I Am a Tree, Chasing Heather Crazy, The Best of Jill Hives, My Kind of Soldier, Motor Away and Teenage FBI.  Doug Gillard was a beast as always on lead guitar and relative newcomer Bobby Bare, Jr. was windmilling his heart out on rhythm as the dual guitar attack, accompanied by bassist Mark Shue and drummer Kevin March, provided a face full of melodic rock and roll to charge up the relatively mellow sun-kissed crowd. (GBV were sandwiched between STRFKR and headliners Beach House, so many of the younger fans were a little thrown off by ol' Bob and his band of misfits).
Gene Dow took this photo…

And this one…

Yep, Gene Dow again.
The band was just hitting their stride of greatest hits when they were told they only had three minutes left in their set. With that, Pollard broke into the opening of "Glad Girls" to send the fans off in style.
Setlist link: https://www.setlist.fm/setlist/guided-by-voices/2019/ohio-renaissance-festival-grounds-waynesville-oh-639f9297.html