"Coronavirus cases in the U.S. are at an all-time high and concerts are being postponed or cancelled left and right."

January 2021
"Coronavirus cases in the U.S. are at an all-time high and concerts are being postponed or cancelled left and right."

January 2022
Gonna keep this one short and sweet because there ain't much going on and it's a bit depressing to think about it for too long.
This week's postponements:
Erasure's 1/29 show at the Icon is off – no new date yet.
Oliver Wood's show at the Taft Ballroom, originally scheduled for tomorrow night, has been shifted to May 14th.
This week's cancellation: Fairmount Girls at MOTR is a no-go this evening.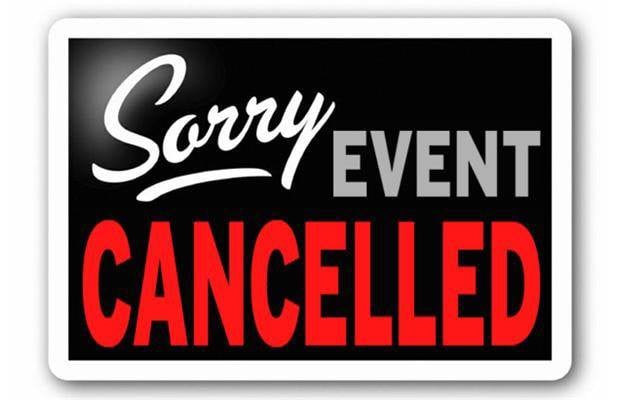 We already covered the shows for tonight (Ellis Paul at Redmoor… oh, and the happy hour at Big Ash starts at 5 – first beer's on me!) and tomorrow night (uh… Vince Neil?) in last week's post.
It's slim pickings the rest of this week. But sadly, no Slim Pickens.
It's pretty much Ben Levin or bust.
Ben's at Ghost Baby on Wednesday, Shires' Garden on Thursday and Wiedemann's on Friday.
True story: I went to the Ovation box office this week to buy tickets for The War on Drugs show (recently announced – Sunday, Feb. 6th) because I love The War on Drugs and I hate ridiculous TicketBastard fees. Guess who was manning the ticket window? Ben Levin's big bro Joshua! Pro tip from Josh: You can use the "Drop Off & Pick Up Only" lane on 3rd Street during the daytime (box office is open noon-6 p.m., M-F) to run up and buy tix for upcoming shows. I wound up saving about $20 in fees on two tickets.
There are a few other gigs of note this week:
Thursday:
The Ghost of Paul Revere plays Taft Ballroom, with opener Early James ("get there early for Early…")
Flying Underground (Brian Lovely) and Maurice Mattei & The Tempers are at MOTR – that's a nice local legends twin bill
Next Friday (1/21):
Justin Wells is at Southgate – list member John Sandman really likes this artist
Sabbath is at Ludlow Garage (it's billed as "the complete Black Sabbath Experience…. covering the Ozzy Years and the Ronnie James Dio years" – what, no love for Tony Martin, Rob Halford, Ray Gillen, Glenn Hughes, Jeff Fenholt, David Donato, Ron Keel, Ian Gillan or Dave Walker?)
Next Saturday (1/22):
Dopapod plays Madison Theater
It's 'Nati Dread Day at Fretboard Brewing, featuring the release of their 'Nati Dread Bourbon Barrel Stout, with music from the Queen City Silver Stars and opener Positive Libations.
Better than Ezra and Tonic play the Hard Rock Casino… which brings to mind my favorite Norm MacDonald "Weekend Update" joke of all time:
Speaking o' comedians, Hasan Minhaj will be at the Aronoff next Sunday.
Honors Program(s)
Let's try to end on a high note or three. Patti Smith got the key to New York City… a symbolic one, not one of the 57 keys on the apartment super's keychain.
And the Austin City Limits 7th Annual Hall of Fame Honors program feted Alejandro Escovedo, Lucinda Williams and Wilco. Not too shabby. You can check out the 90-minute show with a slew of special guest right here: https://www.pbs.org/video/austin-city-limits-7th-annual-hall-of-fame-honors-90-min-ije3u7/
Parting words of wisdom from the (Mountain) Goat
If you missed John Darnielle's New Year's Eve Twitter thread (which I like to call "The Triumph* of the Three Tubers"), it's worth checking out below.
*as in victory or success, not as in Canada's second-best power rock trio.
Hell yes! Hell yes! Hell yes!