First and foremost, R.I.P. Neil Peart.
This NPR tribute by Annie Zaleski is very nice. Love this quote:
"He was in many ways like an outsider — the guy who was often different from everyone else," Halper says. "But that was okay with him. He didn't want to be like everyone else. He just wanted to be Neil. He loved being a rock drummer, but he also loved literature. He loved poetry. He loved the outdoors. He didn't care what society thought a rock star was 'supposed to be' — he wasn't afraid to be himself, and he didn't really care about fame. He just wanted to be good at what he did — and he was! — and he just wanted to share his music with the fans."
I can totally relate to that… well, other than the musical talent part.
It's a slow week for nationally touring band gigs, so this week I'm going to highlight a few more local artists than usual.
On Tuesday, The Dead South (Canadian folk-bluegrass) hits Bogart's. And Jerry Springer is doing a live taping (sounds like an oxymoron, I know) of two podcast episodes at Folk School Coffee Parlor in Ludlow, KY, from 7-8 p.m. This isn't the crazy TV version of Jerry, it's the politically astute Jerry, along with some live music and a bit of shtick. I've been before and it's fun.
Shiny Old Soul plays the Northside Tavern on Wednesday, and the Blue Wisp Big Band is at Caffè Vivace.
On Thursday, Fuel will make a pit stop at the Ludlow Garage. In addition, the Philip Paul Trio plays Arnold's, and the Mt. Pleasant String Band plays Southgate's Lounge — both of those are free shows.
Friday, We Banjo 3 plays a sold-out gig at Memorial Hall. In the cherished tradition of "Wrong Number" bands like the Thompson Twins and Ben Folds Five, We Banjo 3 actually has 4 members… and they play more instruments than banjo, too!
Also on Friday:
Ghost Man on Second plays Lucius Q
Stanley's hosts an evening with Terrapin Moon
The Ben Levin Trio plays Wiedemann's Tap Room
This Pine Box has a single release party at MOTR, with Sugadaisy and a great White Stripes/Black Keys type band from Lexington called Johnny Conqueroo (video below).
On Saturday, The Levin Brothers Band plays Ludlow Garage.
Other Saturday shows:
Ben Levin (he's a Levin brother too!) plays Smoke Justis
Stanley's hosts the Winter Blues Revival
Nicholas Clay and Kelly Fine (Young Heirlooms) play Camp Springs Tavern (check out this nugget from Nicholas Clay's music FB page:
On Sunday:
Stef Chura plays MOTR with Leggy
The Boston band called Ripe ("part jam band, part funk, part jazz and part soul") plays the Madison Theater
The Comet Bluegrass All-Stars do their weekly residency at the bar that gave them their name.
Musical musings
The Parlor & Patio house concert last night was great. Chelsea Nolan has a wonderful voice, and is a fun storyteller. Her TED talk is well worth checking out for inspiration (embedded at the end of this week's post). If you've yet to attend a Parlor & Patio show, you really should check one out. Great songwriters in an intimate setting with a super-friendly and casual vibe… and free pie from Piebird at intermission! The current 2020 bookings are listed here. You can check out the artists on this Spotify playlist. Get tickets early because the shows will sell out.
Hot Ticket Alert
Wussy is playing the Woodward Theater on Friday, March 6th. Tickets here.
Hot No-Ticket-Required Alert
The Cereal Killers are playing MadTree Brewing on Saturday, February 15th, from 4:30-6:30 p.m. Perfect set time for an old fart like me… like a Bob Evans early-bird special, only with beer instead of meatloaf!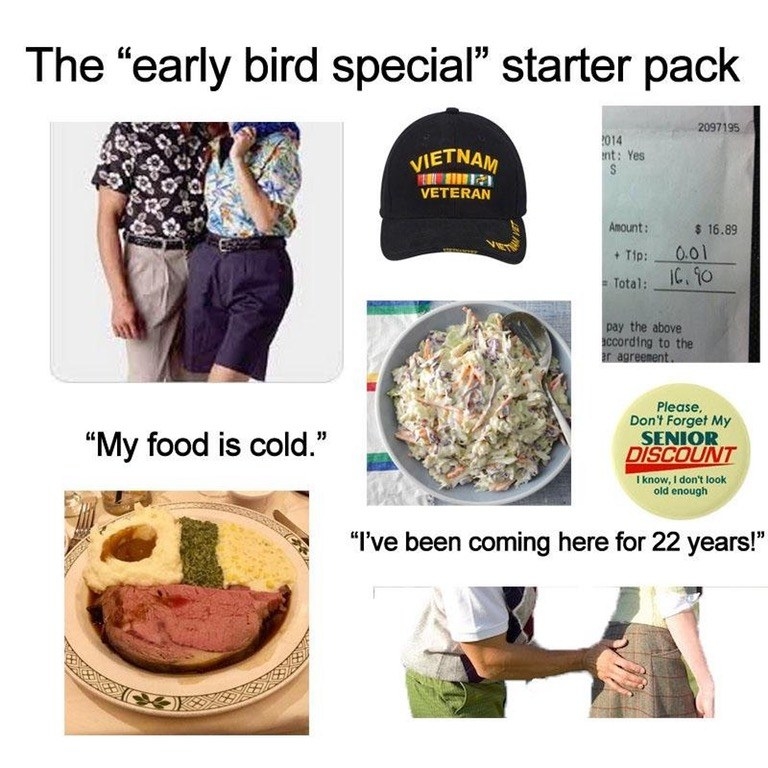 2019 tunes worth checking out
Hat tip to list member Michael "Rico" Carrico for directing us to a guy from Finland who has being doing a blog ("One Chord to Another") covering Americana/folk/etc. for more than a decade. His 2019 favorites list is here and he also does a weekly playlist that's very cool.
Tweet of the Week
Videos