Sorry to start on a few sad notes, but John Erhardt of Wussy/Ass Ponys passed away last Monday. His longtime friend and bandmate Chuck Cleaver wrote a very loving tribute to him on Wussy's Facebook page.
John gave us a beauty that we'll never see again. A combination of love, friendship, stability and that amazing swirling sound. Truly a wonder. A backdrop to everything that we are, in the band and in life.

Chuck Cleaver
You can read more in this blog post. I did want to share a couple of comments from friends of mine who knew him personally:
A very lovely man. Present, mindful, caring. A supportive person to be around. Hearts will ache.

Phil Roberto
John Erhardt was a fabulous DP (Director of Photography) and cinematographer, as well as a phenomenal musician. He shot film and video, and has been a fixture in Cincinnati's film community for decades. A joyful, humble, talent, with a wonderful personality. Losing him has been a shock to our community.

Beth Fowler
Friends of John have organized a memorial fund:
The untimely and sudden passing of our friend John Erhardt has us all asking, "What can we do to honor his memory? How can we continue John's legacy to have a positive and lasting impact on others?"
As John's wife, Denise, and his daughter, Elizabeth, experience their grief, they are determined to channel what they are feeling into a way to help those who struggle with mental health, as John did.
To support the cause, a fund is being established to assist organizations whose focus is advocating for and helping individuals and their families who contend with the disease of mental illness.
Below is a link to the GoFundMe – please donate if you can. Thanks.
https://www.gofundme.com/f/john-erhardt-memorial-fund?utm_source=customer&utm_medium=copy_link&utm_campaign=m_pd+share-sheet
Speaking of untimely deaths and mental health struggles, Sunday marked the 2nd anniversary of the passing of Frightened Rabbit lead singer Scott Hutchison. We still miss him dearly.
Scott's family established the Tiny Changes charity focused on mental health among young people in his native Scotland. Please donate if you can. And if you're not familiar with Frightened Rabbit, you need to listen to their magnum opus album The Midnight Organ Fight right now!
We also lost "The Innovator" and "The Originator"… Little Richard. Check out this NPR tribute for 10 songs that showcase his genius.
2 Kool 2 Be 4-Gotten | Lucinda Williams | Photos by Birney Imes from Katy Clune on Vimeo.
The hope that is left after all your hopes are gone — that is pure hope, rooted in the heart.

Brother David Steindl-Rast
On a brighter note…
Per Rolling Stone, Jason Isbell is doing an acoustic live stream of his new album Reunions on Friday at 8 p.m. EDT via fans.com. It's a freebie but donations for Jason's crew and MusiCares COVID-19 Relief Fund are encouraged.
Bands in Town has a very robust list of live stream concerts, and you can filter by date, genre and popularity. I'll be tuned in for the Japanese Breakfast gig on Thursday night. (That's a ticketed show.) Here's another Thursday night show:
Tunes I've been digging
Lost in the Country is the solo debut from Dave Benton, who goes by the name Trace Mountains. A very War on Drugs vibe to it. Good stuff.
Get your kicks with Robert Pollard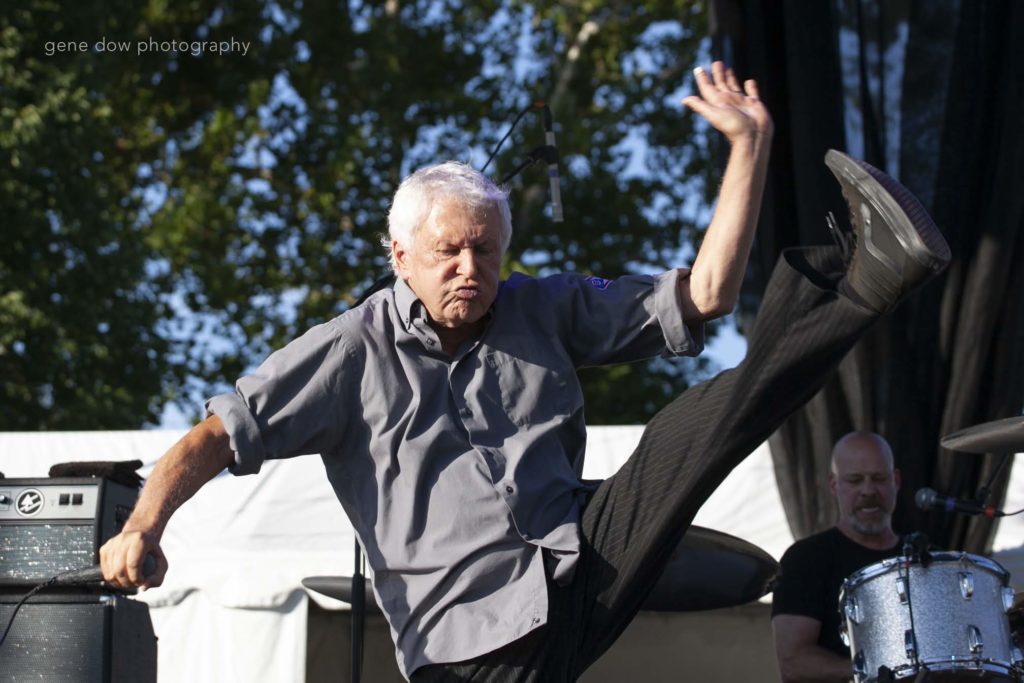 Uproxx just published this oral history of the 1995 Guided By Voices album Alien Lanes.
Must be the power chords…
Worth another listen
Horsebreaker Star, the 1995 release from Grant McLennan (Go-Betweens) is one of my go-to throwbacks.
Worth another look
Tom Petty. 1978. 'nuff said.
Jesse Malin mentioned this clip on his most recent home gig… he was a kid in the audience for this SNL appearance by Fear.
Shameless self-promotion
Via Google Meet, Dave and I chatted with Howard Cohen (lead singer of Cereal Killers) about college parties, wrecked cars, Sudsy Malone's, 97Xposure, his side hustle as a jingle/voiceover artist (you've heard his voice, guaranteed). You can check out the episode on this website for some bonus content including Howard's book recommendations, or on Podbean, Spotify or Apple podcasts.
Weekly warriors
The past two weeks, Jesse Malin had his old buddy Rob Clores on keyboards. So good.
In Episode 7, Jesse opened up his set with a Flaming Lips cover…
And check out Bill Janovitz doing a couple of New Order covers ("Age of Consent" and "Leave Me Alone") with his daughter Lucy… at about the 1:13:00 mark of his 2-hour-plus show on Facebook!
Take care, my friends!