The 97X Rumblings from the Big Bush podcast recently hit the 5,000 downloads mark on Podbean, our podcasting host site.
That's not too shabby for a ragtag duo that started out a year and a half ago with ZERO expectations.
We're flying by the seat of our pants (provided Dave remembers to wear them), and working on a shoestring budget, with gear that would make a Mr. Microphone seem high-tech.
Since November of 2018, Dave and I have posted more than 40 episodes, and have interviewed dozens of station staffers and quite a few listeners from back in the day. It's been a blast reconnecting with all the cool kids.
We're not setting the podcasting world on fire, but we're bringing back fond memories for a small squad of dedicated 97X fans (and having a blast in the process).
97X station co-owner Doug Balogh had a list of "Balogh-ages" – simple suggestions for business success. #23 was "Remember to say THANK YOU."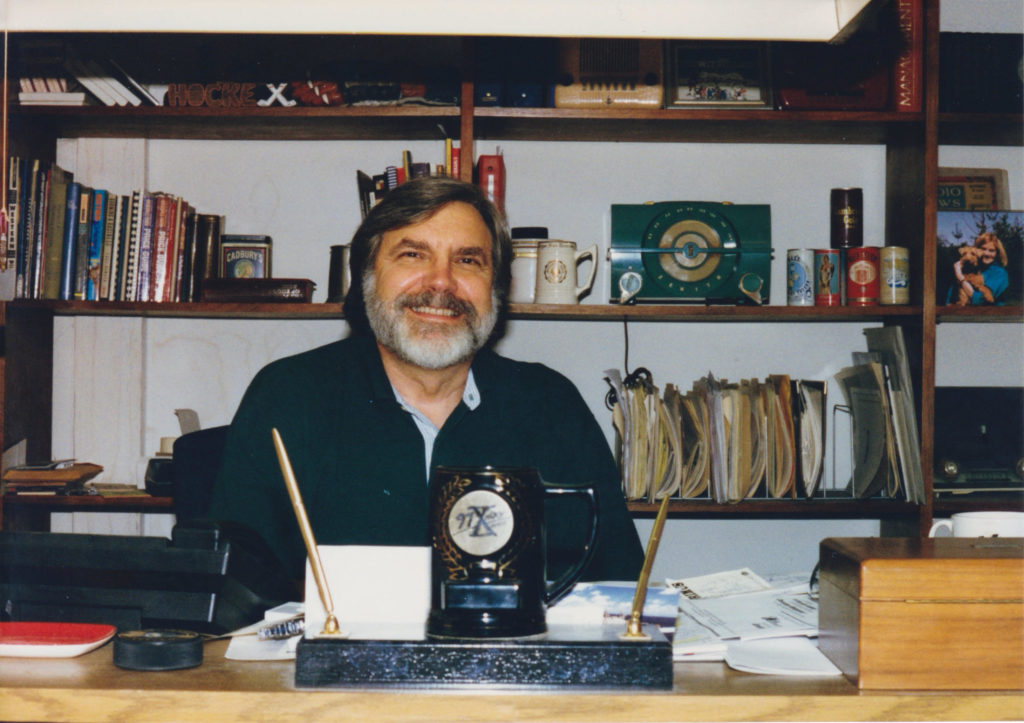 So THANK YOU for listening!
And if you have a friend or three that might enjoy some "Rumblings from the Big Bush," tell 'em to click the 5K button below to get to our Podbean page. They can also catch episodes on Spotify and Apple Podcasts.