This holiday season, instead of buying matching his and hers GMC gas-guzzlers (totally believable…), why not buy tickets to some shows around town?
And while you're at the gigs, maybe buy some merch to support the artists. Speaking of which, December 2nd is Bandcamp Friday:
On the first Friday of the month since March of 2020, we've waived our revenue share to help support the many artists who have seen their livelihoods disrupted by the pandemic. Over the course of 23 days, fans have paid artists and labels more than $84 million dollars, helping cover rents, mortgages, groceries, medications, and much more. If you're among the nearly 800,000 fans who have participated, thank you.
If you've started to feel guilty about buying music on any other day of the month, here's something to keep in mind: on Bandcamp Fridays, an average of 93% of your money reaches the artist/label (after payment processor fees). When you make a purchase on any other day (as millions of you have, with close to $1 billion now paid directly to artists), an average of 82% reaches the artist/label. Every day is a good day to support artists on Bandcamp!
Your This Week in Live Music editor suggests you check out the new album from Gladie on Bandcamp. It slaps, as the kids say. Or used to say last week… they've probably moved on to a new slang term by now.
Okey-dokey, let's get to the gigs:
On Thursday, December 1st, the Redmoor in Mt. Lookout hosts an Island Christmas Holiday ("White Christmas meets Bob Marley") with The SunBurners, Queen City Silver Stars and The Merry Gentlemen. Ben Levin plays Dee Felice, and Thelma and the Sleaze (great band name!) play Southgate, with Wonky Tonk opening the show.
Friday, Ryan Adams brings his brilliant songs and his hefty baggage to the Jan Brady. In "love the sinner, hate the sin" fashion, I'll be at that gig.
That same evening, The Steel Woods will be tearing up the tiny Madison Live room, and Ben Levin plays Ghost Baby.
And Friday & Saturday, The Comet in Northside hosts a benefit for the Greater Cincinnati Homeless Coalition, with several local bands on the bill, including Quotah, New Moons, Toon Town, The Bellowing Pines, National Barks (Friday night) and The Harlequins, Heist, The Tangees, The You Suck Flying Circus (Saturday). (BTW, "The You Suck Flying Circus" is a strong candidate for Band Name of the Year.)
On Saturday, Trampled by Turtles play the Peter Brady. "Trampled by Turtles" always calls to mind this:
If Turtles aren't your speed…
… Hyryder (Grateful Dead tribute band from Indy) will be at the old Annie's, Maurice Mattei & the Tempers play a free Christmas show in the Southgate House Lounge, Styx will be rockin' the Paradise Hard Rock Casino. And Ludlow Garage has Lotus Land, a Rush tribute band.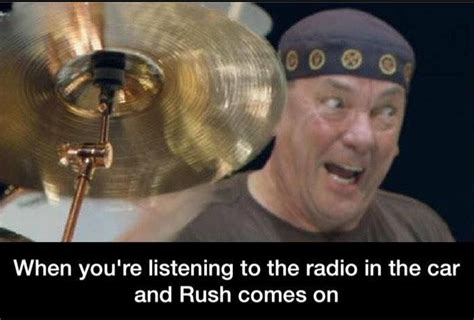 On Sunday, 12/4, Foxing is at Madison Live, and Ben Levin plays Schwartz's Point.
Next Thursday, December 8th, The Struts play Bogart's… and Ludlow Garage keeps the tribute band vibe going with Tusk – The Ultimate Fleetwood Mac Tribute.
On Friday, 12/9:
Whiskey Bent Valley Boys play Southgate's Revival Room
Al Jardine of the Beach Boys plays Ludlow
Ben Levin will be playing with legendary bluesman Lil' Jimmy Reed at Dead Low Brewing.
On Saturday, December 10th, Christmas and Hanukkah come early, as Cereal Killers will be playing a killer gig at Big Ash Brewing!
You've heard me extol the many virtues of the Cereal Killers before. Their playlist is like a trip back to the 97X days – Elvis Costello, Joe Jackson, INXS, Southern Culture on the Skids, The Jam, The Clash, Guided by Voices, X, The Plimsouls, Warren Zevon… with some Tom Petty and Cars thrown in for good measure. Just so freakin' good. (And their drummer is a real heartthrob.) It's killing me that I can't make that show… I'll be in D.C. for the weekend, watching my wife's niece play b-ball for the McDaniel Green Terror as they take on the Goucher Gophers. (Yes, "Green Terror Gophers" sounds like a Roger Corman horror flick… or bonus Caddyshack footage.)
Please go to the Cereal Killers show in my stead. You won't regret it. (Pro tip: Big Ash Brewing is offering bonus bucks if you purchase a $50 or $100 gift card… it's practically the same as getting free beer from your ol' pal d2.)
Nikki Lane plays Southgate on Sunday, December 12th. That should be a stellar show too.
The Mob Rules!
Speaking of big shows, don't forget the Royal Crescent Mob concert at the Madison Theater on Saturday, December 17th. Former 97X and WVXU Nightwaves legend Dan Reed (now a host at WXPN in Philly) will be spinning some funky tunes before the RC Mob hits the stage for the first time since… oh… 1994! The show is a benefit for the Tri-State Cancer Research Fund, because cancer has been extremely cruel to the band:
With drummer Carlton Smith recently diagnosed with brain cancer (Glioblastoma), singer David Ellison, recently treated for Prostate Cancer and the loss of guitarist B's wife, Cincinnati Attorney, Sallee Fry in May, 2022, to Pancreatic Cancer, the four band members, decided there is no time like the present to celebrate life and revel in the joy of playing music together and the healing spirit music embodies in the human soul.
Dave Tellmann and I interviewed David Ellison and Carlton and bassist Happy Chichester on the two most recent episodes of our "97X Rumblings from the Big Bush" podcast. Such great guys – and if you were around in the late 80s/early 90s, you know that the RC Mob shows were legendary. Ira Robbins in his Trouser Press band profile says it best:
Pressing "pause"
Not that they asked me, but if Forecastle wants to "strategize" they should get back to the Americana/indie-heavy lineups that they used to book.
Pressing "rewind" on "When I see you smile"
List member Elizabeth Cannon (at left below) got a photo with John Waite when she was in high school…
And Elizabeth shared that same photo with that same John Waite at his show at Memorial Hall recently:
The end (of the year) is near!
Time for your "favorite albums of 2022" list. Last week's releases from Gladie and Caitlin Rose are making a late push to be included on mine. If you care to share, you can drop your list here.
Album Cover of the Week
Yep, just Bob & Karen… kinda like that one couple at Thanksgiving dinner, where you're not quite sure how they're related to you.